THE LUKE AND ERIC SHOW NeWS NEWS news NEWWWWSSS




"Meow Meow Meow" Well its Luke I was supposed to go to war but our Division 1st Cav. didn't get called up. So I'm still here in Texas the armpit of America, its so hot down here i hate it. Erk is still in NL. BUT ANYWHO... I ERK am looking into producing a show next semister at UW FOX, called Monkey Bizness. A friend of mine Brendan did it last year, and its alot like the luke and eric show was. I am looking foreward to similar sketch commedy. Lately the show i've been working on with Holly Moore, is called Fox Traxx, and its basicaly a Music Video show, but it's pretty impresive. We get alot of band interviews, like, sum 41, ok go, mindless self indulgence, among many others SCREECH from saved by the bell. But yeah, if you live in the appleton area, the local cable station plays Fox Traxx at 7:30pm. Check it out sometime. THanks LOyal NErds!!! LOVE ERK and BABY LUKE
In other news I, Luke Herbst, am back from Basic Combat Training. Yes I spent my whole summer learning how to kill. It's weird because now all I want to do is kick animals and throw shoes at Eric's Randy. I also have moved out and live with two guys. Nobody cares about Eric. But he does have mono and is still really pale.


When little chicks leave their mothers side for the first time it must be scary.


When i was young my parents told me not to play in the neighbors yard. I did anyways, and i found a dollar and rubbed it in my parents faces.

Yes this is Eric, that guy from the show. If you want to see me naked i can arrange it.

Hey its Luke oh yea. smell u later.

HEY WHEN YOUR ALL DONE DROOLING OVER OUR 120lbs BODIES, SIGN THE GUEST BOOK.

That's Luke on the left, and Eric on the right, we are in black and white because it's funnyer that way. Don't question my decisions jerk, i liked it in black and white.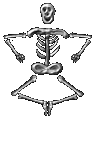 That's one fast moving bone,(that's what she said)!!!
beancityrockers@hotmail.com